Meet Laurel*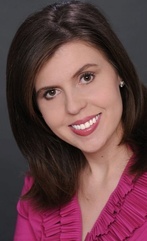 * This is the long version. See "About Me" on the right side of the screen for the abbreviated version.

As a counselor, professor, social worker, speaker, and writer, Laurel Shaler's goal is to live out the words of Isaiah 61:1-3: to proclaim good news to the poor, to bind up the broken hearted, to proclaim freedom for the captives, to release prisoners from darkness, to comfort all who mourn, to bestow joy, and to help others becomes oaks of righteousness as they reach out to others who are hurting.
This desire started when Laurel accepted Christ as her Savior at 8 years old and asked to be baptized for her 9th birthday. It was only later that she really understood that baptism is not a birthday gift. Instead, it is an outward expression of a free gift that anyone can receive at any time. It's the ultimate gift, salvation, which comes simply by admitting you are a sinner, repenting for your sins, asking  Jesus to be your Savior, and making Him Lord of your life.
Laurel spent much of her youth in the church believing she was called to be a Youth Minister. It was only after she started studying church ministries in college that she realized God was calling her to make a difference in another way: through helping hurting people in the community. Before she was able to transfer colleges to pursue this new path, it was discovered that she had a 14 pound ovarian cyst that needed to be removed before it ruptured and killed her.
In the months and years that followed this life changing event, Laurel experienced the turmoil of a heart being torn between God and the world. She has since come to realize that we must anchor all our emotions to God and trust Him knowing that only He can meet all of our needs. Laurel rededicated her life to service to the Lord a few days after marrying the love of her life. That was over 10 years ago…
Since then, Laurel earned her Masters in Social Work from Florida State University and become a licensed social worker after which she provided therapy services to hundreds in need, many of whom were veterans of the United States Armed Forces. She went on to earn her PhD in Counselor Education and Supervision from Regent University (and has become a Nationally Certified Counselor) and is now an Assistant Professor at Liberty University  and the Director of the Human Services Counseling program where she relishes in training future counselors for Christ. She is a member of numerous counseling and social work organizations such as the American Association of Christian Counselors, the American Counseling Association, and the North American Association of Christian Social Workers.
While she frequently speaks professionally, the Lord has also called her to share about the intersection of faith and emotional well-being with a broader audience. In fact, Laurel first started to feel the call to speak as a freshman in college but ignored it…until now. Laurel hopes to help reduce the stigma of emotional/mental health issues and treatment so that others can improve their emotional well-being and encourage others to do the same. She is available to speak on a variety of topics including women's issues (such as anchoring emotions to God, anger management, & friendships); mental illness and the church; topics related to the military/veteran population; and issues related to the right to life (abortion recovery, adoption, orphan care, sponsorship, etc). She can also customize a talk just for your specific group.  You can learn more by visiting the "speaking" page on this website.
In addition to speaking, Laurel writes. This is something she never thought she would do! Laurel has been published in the well-known Extraordinary Women and P31 Woman Magazines. In addition to maintaining her own blog, she writes for the American Association of Christian Counselors (http://www.aacc.net/blog/) and "Coffee Break", a ministry of Thomas Road Baptist Church (http://trbccoffeebreak.wordpress.com). She is also a contributor for Believe.com (http://www.believe.com/contributor/Laurel-Shaler/). Her own blog, Lessons from Laurel, can be found by clicking on "Blog" at the top of this page. There, you will find insights on the intersection of faith and emotional well-being in addition to hearing from Laurel on the passions and convictions of her heart. And, every once in a while, Laurel sprinkles some lighthearted material in, because laughter really is good medicine.
Here's what others are saying about Laurel:
"Dr. Laurel Shaler is a bright, knowledgeable, vivacious, and experienced counselor, speaker, and writer.  I have seen her in a number of diverse venues, always amazed by her deep experience and intellect wrapped in a refreshing package of compassion for others." ~Major General Bob Dees, U.S. Army, Retired
"I appreciate Dr. Shaler's passion for empowering women to seek professional support for their mental and emotional health while encouraging them to incorporate spiritual health as an essential part of the process." ~Brenda Sites, MSW, Missouri Safe at Home Program Manager
Laurel and her beloved husband live in Lynchburg, VA, where in addition to teaching she is getting established with a private Christian counseling practice. Home will always be Greenville, SC, and she enjoys visiting her family and friends  as much as possible. Laurel also enjoys being involved in church activities & ministries, keeping up with political & world news, and volunteering with local conservative minded organizations. If you are interested in having Laurel speak to your group, you can reach her through the contact tab at the top of this page.