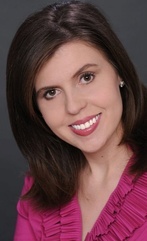 As a counselor, professor, social worker, speaker, and writer, Dr. Laurel Shaler's goal is to live out the words of Isaiah 61:1-3…To proclaim good news to the poor, to bind up the broken hearted, to proclaim freedom for the captives, to release prisoners from darkness, to comfort all who mourn, and to bestow joy! Why? Because at the age of 18, Laurel experienced a life changing event when it was discovered that she had a 14 pound ovarian cyst that needed to be removed before it ruptured and killed her. Realizing that we must anchor all our emotions to God, her desire is to help others work through their own challenging experiences and grow in all areas of their lives, including faith.
In order to help others in this way, Laurel earned her Masters in Social Work from Florida State University (and is a Licensed Social Worker) and earned her PhD in Counselor Education and Supervision from Regent University (and is a National Certified Counselor). She also holds a Master of Arts in Theological Studies from Liberty University. Laurel has provided psychotherapy services to hundreds in need, many of whom were veterans of the United States Armed Forces. She is now an Associate Professor and Program Director at Liberty University. She is a member of numerous counseling and social work organizations, and actively presents and publishes.
In addition to other professional interests, Laurel speaks and writes on the intersection of faith, culture, and emotional well-being, including women's issues; relationships, mental illness and the church; topics related to the military/veteran population; stress and trauma; and issues related to adoption and infertility. She has been featured on many local and national radio programs, and will appear on Gary Chapman's "Building Relationships" on February 6th. Laurel also customizes talks for groups related to emotional and spiritual health.  You can learn more by visiting her "speaking" page.
Laurel has been published professionally and in the well-known Extraordinary Women, P31 Woman, and Lifeway's Journey Magazines. In addition to maintaining her own blog, she writes for Patheos, and has written for the American Association of Christian Counselors and "Coffee Break" (out of Thomas Road Baptist Church). She has also been a contributor for Believe.com, the Ethics and Religious Liberties Commission of the Southern Baptist Convention, To Save a Life, Bound4Life, and For Every Mom. You can learn more by visiting her "books & articles" page.
Laurel's first  book "Reclaiming Sanity: Hope and Healing for Trauma, Stress, and Overwhelming Life Events" was released by David C. Cook on June 1st, 2017, and her second book "Relational Reset: Unlearning the Habits that Hold You Back" was released by Moody Publishers on Feb 5, 2019. Go to "Books & Articles" to learn more! 
Laurel, her beloved husband Nick, and their precious daughter live in the deep south.  Laurel enjoys spending time with family and friends, being involved in church activities & ministries, keeping up with political & world news, and volunteering with local organizations.
You can learn more about Laurel's professional work through the "professional" page. Click the hyperlink provided or the "professional" tab at the top of this page. 
Note: I agree with Southern Baptist Convention "Baptist Faith & Message" (2000).
Disclaimer: Any opinions expressed on this page belong solely to Dr. Laurel Shaler, and do not necessarily represent the views of any organization she is affiliated with.