For me, the first two months of 2019 turned out to be all about books. It started when I wrapped up reading Karen Swallow Prior's book: On Reading Well: Finding the Great Life Through Good Books.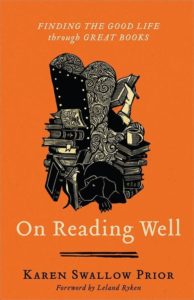 .
In this work, each chapter connected a virtue (such as humility and patience) to a work of literature. After finishing the book, I vowed to get to know some of those she wrote about on a deeper level. Sometimes (as was the case with Jane Austen), that resulted in watching movies. (By the way, the most recent re-makes of Emma, Pride & Prejudice, and Sense & Sensibility are plain fabulous).
For one book – The Road* – I started out listening to it while driving, but wasn't getting enough miles in to finish as fast as I wanted. I just had to know the ending, so I ran out to the library and finished the book the old fashioned way: by reading. And what a book it was! A fiction work about post-apocalyptic America, at times, it was tough to get through. Yet, there was hope, love, and sacrifice throughout. Those three alone made it well worth my time. I leafed through a few other books here and there, but not much really took my breath away until I got to The Girl They Left Behind.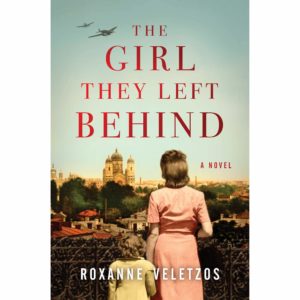 My sister is the one that told me about this book, and although it was bit too flowery for her, I thought it was almost perfect. That was another audio book, and I was eager to get behind the driver's seat as much as possible so that I could learn what was to become of the young Jewish girl left by parents at the tender age of 3 so that her life may be saved after Romania allied with the Nazis in the early 1940s. The story is powerful and addresses not only the horrors of the Holocaust and detriments of communism, but also the power of family and love. As an adoptive mother, what touched me the most was the love that both sets of parents had for her. First, her birth family whose sacrificial love led them to make a heartbreaking and lifesaving decision, and, second, her adoptive family who adored her and  gave everything they had for her.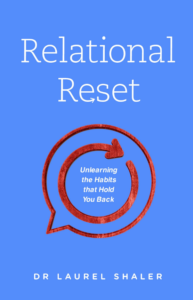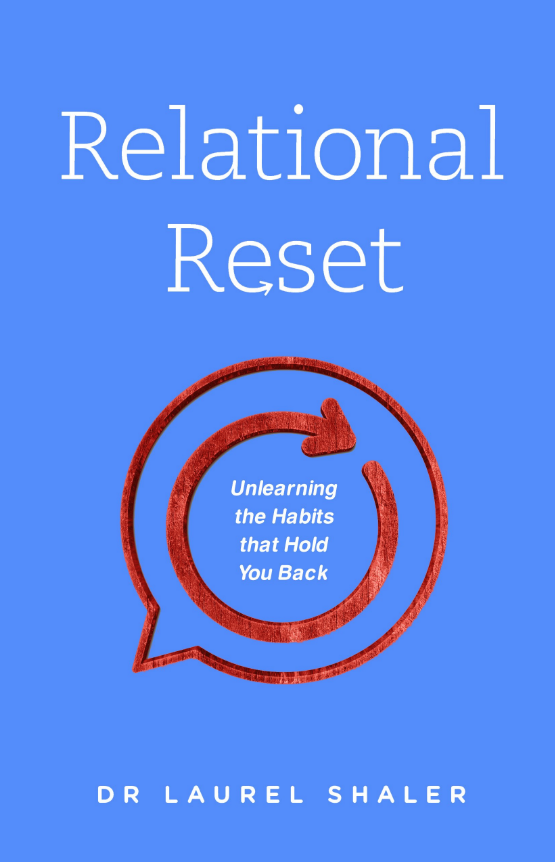 Interestingly enough, in the midst of all this listening, reading, and watching, I went to Chicago to record my own audio book. Relational Reset: Unlearning the Habits that Hold You Back released on February 5thin all the formats. While I have thoroughly enjoyed launching my own book (and hope you'll snag a copy), I quickly dug back into the ever growing stack of books on my bedside table. It was time to turn my attention to one of Karen's earlier books, Fierce Convictions, a book about Hannah More.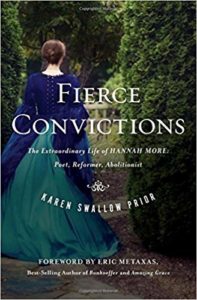 This book challenged me (as books often do), but in this case not to read more, but to speak more. You see, More was, in part, an abolitionist in England in the 1700s and 1800s. To think about a woman being so brave and bold during that era encourages me. While there is no reason to fear when we speak up on behalf of the truth of God's word, it can still be intimidating. Despite the risk, that's exactly what More did, and that's what I strive to do. Even more so after my latest read, the book I wrapped up February with: The Insanity of God by Nik Ripken. I'll share about that book in part II of this winter wrap-up book blog.
In the meantime, what book has had the most impact on you so far in 2019?
*I cannot endorse the movie version of "The Road" as I have not seen the movie.